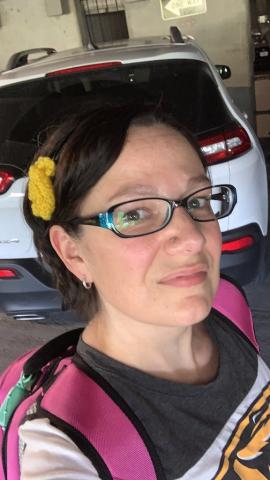 Instructor of Italian & Spanish
153 Arts and Science Building
Education
BA in English & Spanish Literature & Language - Historical & Cultural Emphasis, University of Verona (Italy), 2001
AA in Biblical Studies, Ethnos360 Institute, Jackson MI, 2006
Bio
Lisa Bragg arrived at the University of Missouri in the Fall of 2018. She has taught Elementary level of Italian Language (ITAL 1100 & 1200). In the Fall 2020 semester, she also started teaching Intermediate Italian (ITAL 2160). In the Spring 2021 semester she is scheduled to teach Italian Culture (ITAL 2005) in English language. She loves teaching at Mizzou.
She was born in Tanzania, but raised bilingual in Italy by an Italian father and an American mother. She now knows three languages proficiently as she minored in Spanish Literature and Language at the University of Verona in 2001. In 2005 she moved to the United States to further her education.
Lisa is married to Spencer and they have two wonderful children, Abigail and Zane. The family owns and runs a farm in the Missourian countryside. In her free time Lisa practices karate, enjoys couponing, movies and playing Scrabble.