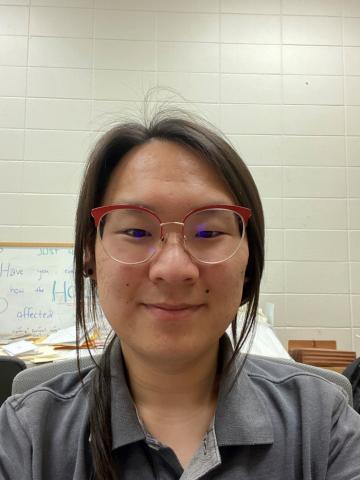 Visiting Assistant Professor of German
143 Arts & Science Building
Education
Yannleon Chen (他; they/them/theirs; xier/xieser/xiem/xien) (B.A., University of California, Irvine, 2011; M.A. University of Oregon, 2013; Ph.D., University of Arizona and Universität Leipzig, 2021) is a Visiting Professor of German. 
Research
Their current research is primarily on the propaganda texts and cultural mythos of the West German terrorist group Rote Armee Fraktion (Red Army Faction) and its intersections with Critical Security Studies. Other research and teaching interests include German film, music videos as teaching materials, Brechtian theater, and (former) East German punk culture.
Teaching
They currently teach course ranging from German as a foreign language to graduate level German literature courses.
Forthcoming publications currently under review include "Symbolic Competence and Race in 'Gute Menschen': Teaching about Racism in Germany Through a Hip-Hop Music Video" (Die Unterrichtspraxis/Teaching German) and the chapter "What are Punk Spaces? Where are Punk Places?: Leipzig's Heterotopias" in the Punk and Anarchism book series (Boisseau, Donaghey, and Kaltefleiter, Eds.).