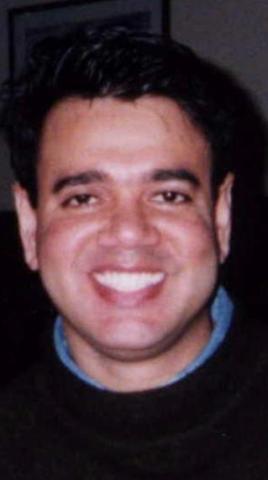 Instructor of Spanish
143 Arts & Science Building
573-882-1915
Education
Education
Pending Master of Education
Building Positive Classroom Communities
La Salle University
Master of Artes
Bilingual & Bicultural Studies
La Salle University
Master of Artes
Spanish & Latin American Literature
Pontificia Universidad Javeriana – Bogotá, Colombia
Bachelor of Arts
Spanish & Spanish Literature
Cairo University – Cairo, Egypt
Interests
Watching and playing soccer (a big fan of Liverpool; soccer team in England)

Traveling

Spending time with my wife and my kids.

Reading
A Little More
I like a lot what the great African Leader Nelson Mandela said: "if you talk to people in a language that they understand, you will be talking to their brain, but if you talk to them in their own language, you will be talking to their heart."
My love of people and languages has led me to a career as a Foreign Language Instructor where I find great satisfaction in teaching Spanish & Arabic, and motivating students to acquire new skills and insights. I came to University of Missouri with wide teaching experience. I was a public-school teacher for years. At the college level, I taught Spanish & Arabic for 15 years on Full-Time basis at Anne Arundel Community College. The last position I hold there was Associate Professor. I also taught as Adjunct Faculty at Temple University, Arcadia University, Community College of Philadelphia, and I was a Lecturer at University of Pennsylvania.
My love of acquiring new teaching experiences has led me to teach at UMUC (now is UMGC), Naval Academy, and Middlebury College, while I was teaching at AACC.
I care a lot about my students' success, because I consider their success is my own success. I always tell my students if you face a challenge, you will not be in this alone. I will be here for you, every step of the way. All you need to do is reach out to me, and I will find the best way to help you.
As an active member of our community, I was chosen to attend the Citizen Academy hosted by the Baltimore Field Office of the FBI. I also accepted my appointment by the County Executive to the Anne Arundel County Human Relations Commission since 2018, until now. The Commission was established to advance inter-group understanding and to promote elimination of practices of discrimination in both the public and private sectors. For the last six years I have been chosen by American Councils in D.C. to evaluate applications for the Critical Language Scholarship (CLS) Program.
I earned my bachelor's degree from Cairo University. There I studied Spanish with an emphasis in literature of Spain. Then I earned my first master's degree in Spanish and Latin American Literature from Pontificia Universidad Javeriana, a Catholic University in Bogotá, Colombia. I earned my second master's degree from La Salle University in Bilingual & Bicultural Studies, another Catholic University in Philadelphia, Pennsylvania. Currently, I am working on my third master's degree at the same University. It is in education with an emphasis on Building Positive Classroom Communities.
Bio