Welcome to the Afro-Romance Institute
Founded in 1997, the Afro-Romance Institute is the nation's first center devoted to Afro-Romance Studies.  Our mission is the African diaspora across historical periods, genres, and regions, particularly in countries colonized by Spain, France, and Portugal.  Drawing a wide linguistic and geographical arc, we study regions enduring the historical effects of the African diaspora: Spanish America, the Hispanic Caribbean, the Francophone Caribbean and Africa, Brazil and Lusophone Africa, and the Iberian peninsula.  Interdisciplinary and multi-lingual in scope, our work focuses on the diversity of peoples that speak Romance and créole languages.  
The Afro-Romance Institute explores transatlantic connections, particularly the continuing legacy of the Middle Passage and the Black Atlantic. We study cultural movements that trace the memory of slavery, abolition, and decolonization as well as contemporary expressions of black identity in multiple genres—visual arts, film, literature, music, and dance. Our research enlists a variety of methods and topics that range from critical race studies to migration, transnational African American, and Afro-Latinx studies.
The Institute's focus on diasporic expressions of blackness and African heritage creates vibrant intellectual synergy among faculty and students alike. Institute faculty members have organized symposia and conferences featuring prominent black artists, intellectuals, film-makers, and writers that have enriched the intellectual life of the University of Missouri.
Our interdisciplinary focus translates into new courses for both undergraduate and graduate students that broach issues of cultural identity, gender, race, and diversity.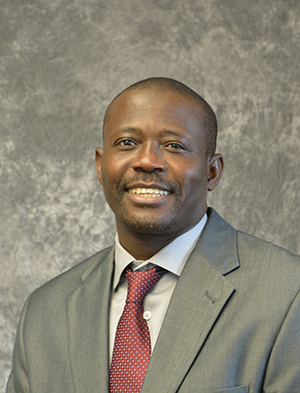 Contact Afro-Romance Institute
143 Arts & Science Bldg | Columbia, MO 65211
Director: Mamadou Badiane 
Phone: 573-882-6725 | Fax: 573-884-8171
Email: badianem@missouri.edu