SLLC is home to a rich and diverse set of research interests spanning several different languages and continents and ranging from medieval to 21st-century studies.  Our faculty are experts in:
Postcolonial & Critical Race Studies

African Diaspora studies, particularly showcased in our renowned Afro-Romance Institute 

Migration Studies

Film Studies

Environmental Studies and eco-criticism

Literary & cultural studies

Posthumanism & AI studies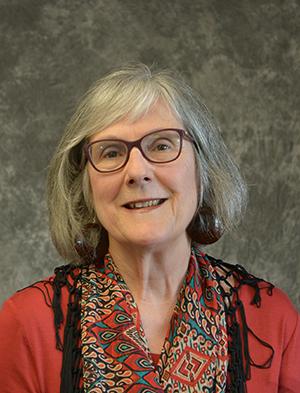 Prof. Adriana Méndez-Rodenas
My current research project, Ethnography and Afro-Atlantic Religions: Fredrika Bremer's American Journey (1851-1853) and the Iconography of the Plantation, builds on my long-standing interest in resurrecting the stories of European women during the period of nation-building in Spanish America.
Amidst nineteenth-century female social explorers, Swedish novelist Fredrika Bremer's transatlantic journey (1851-1853) stands out for its comprehensive view of the Americas.  Her three-volume The Homes of the New World (1853) depicts social, cultural, and religious institutions in North America, from utopian communities in the Eastern seaboard to Scandinavian and Native-American settlements in the Midwest.  Her tour of Southern slave-holding states confronts her with plantation society, as she interviews slaves in the fields while praising the collective chants of black religious congregations. From New Orleans she embarks on a steamship to Cuba for a two month-stay in Havana and Matanzas, the heart of sugar-producing country.
An ethnographer avant la lettre, Bremer witnesses the varieties of religious expression in slave communities in the South and Cuba. Based on the 1853 English translation and the abridged Spanish edition, this book studies the uses of ethnography in Bremer's representation of Afro-Atlantic religions. Her sketchbooks trace an iconography of the plantation North and South. The retrieval of Fredrika Bremer's American journey enhances our understanding of African diasporic religions in the New World.
I have also begun working in the field of ecocriticism.  My new book project on Caribbean ecologies centers on archipelagos and caves and how these geographical sites resonate with the islands' history. While the archipelago configures a Caribbean imaginary, caves function as lieu de mémoire evoking the flight of the indigenous Taínos and fugitive slaves.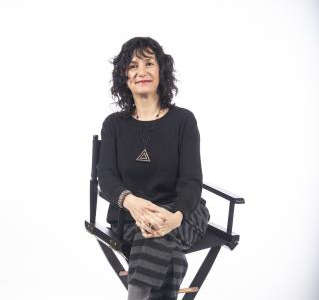 Prof. Roberta Tabanelli
My research interests are in 20th and 21st century cinema and literature, with particular focus on Neapolitan cinema and literature, transnational cinema, adaptation studies, women's studies, and posthuman theories. My scholarship has often offered pioneering explorations of themes and authors. For example, I published articles on posthumanism in Italian literature and film in 2008, 2010, and 2015, a topic that was investigated more broadly in "the first academic volume" only in 2020. I wrote on filmmaker Saverio Costanzo in 2010 and 2016: since then, he has become renowned worldwide as the director of the acclaimed HBO series My Brilliant Friend, adapted from the eponymous novel by Elena Ferrante. I'm currently working on the screen adaptations of Elena Ferrante's novels from a queer viewpoint (I've just submitted an article for consideration) and on completing a book on contemporary Italian transnational cinema.
At MU, my research on transnational cinema, adaptation studies, women's studies, and Neapolitan culture has induced various innovative courses, including courses on migration in contemporary Italian cinema, on Elena Ferrante's Neapolitan novels, and on the adaptations of Ferrante's novels.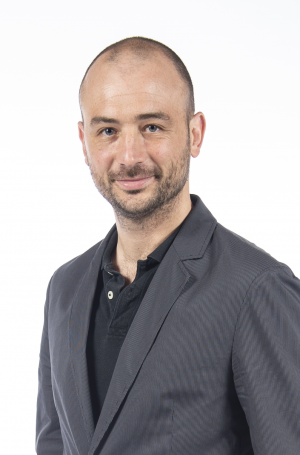 Prof. Seth Howes
As a student of the Cold War, I have explored "high" and "low" cultures of divided Germany, from long and difficult novels by Anna Seghers or Uwe Johnson to tape-trading between punk rock subcultures in both East and West Germany. In the process, I have learned much about the porosity of both political and temporal boundaries.
On the one hand, despite the violent establishment and maintenance of border regimes by different state actors, Europe was never quite as divided along an East-West fault line as we like to imagine. Indeed: people, money, commodities, technologies, ideas, and ideologies circulated between the "capitalist" world and its "socialist" counterpart with great frequency. For decades, broadcast and print media played a key role alongside concerts, conferences, and art exhibitions in facilitating many difference kinds of intercultural exchange. On the other, the Cold War didn't come from nothing. For all the invocations of a "zero hour" after 1945, the German past was never dead; it was never even past. (Here I'm shamelessly paraphrasing a line of Faulkner's that I first encountered in the writing of Christa Wolf.) If the depredations of National Socialism cast a long shadow over Germany's Cold War history, so too did earlier phenomena, from Expressionism and avant-garde art to colonialist ideology and its racist, paternalist notions about Germany's place in both Europe and the World.
Thinking across and beyond both geographic and historical borders, in my current book project I take the life and work of the German-Jewish writer, painter, and activist Peter Weiss as a point of departure for thinking through the Cold War as a world system. In the process of reconstructing Weiss's experiences as a border-crossing intellectual who moved between the First, Second, and Third Worlds, I also consider how Communism, colonialism, capitalism, and liberal democracy competed with one another for primacy, and were also challenged by alternative visions.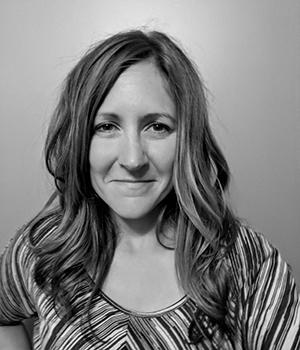 Prof. Megan Moore
My research focuses on questions of gender, human rights, and citizenship from the medieval period to the present, and my scholarship explores how politics and emotional practices are entwined.  In my forthcoming monograph, The Erotics of Grief (Cornell University Press, 2021), I consider why certain lives matter more – are more grievable – than others in the medieval period, and in my latest work, I extend that thinking to consider how an erotics of suffering undergirds modern displays of privilege in the intersection of humans and robots in contemporary sci-Fi film and television, such as Westworld, Black Mirror, Her and Blade Runner.  I consider how and why the grief and suffering of "female" cyborg figures are eroticized in these media as a way of figuring the human and human privilege.     
My teaching in French Studies picks up on these research interests in how gender, race, and class structure power and frame discussions of citizenship, and my recent courses have explored these questions in classes on Black Lives Matter, #metoo & Universalism in France;  Contagion, Migration, and Invasion in Zombie Film;  and Mediterranean Migration Studies.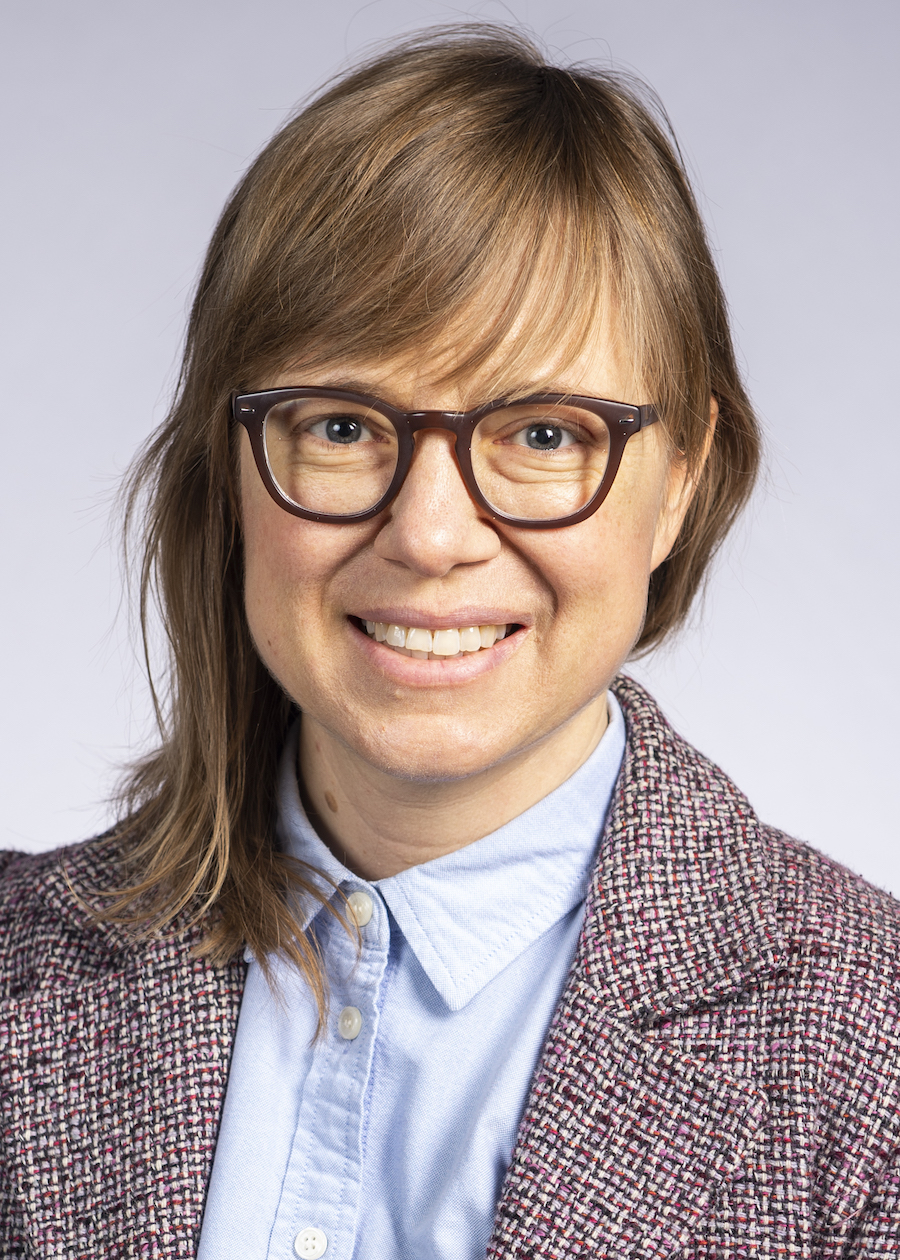 Prof. Martha Kelly
Over the years my research has constantly led me back to two main concerns: poetry and religion. My first monograph, Unorthodox Beauty: Russian Modernism and Its New Religious Aesthetic (Northwestern University Press, 2016) reads 20th-century poems side by side with ancient icons and with new and old theology and critical theory to understand how artists made their own particular meanings out of Christian tradition. As I see it, they hoped their new (and often unorthodox) representations of an old faith would help unify a deeply fragmented society. Like them, Olga Sedakova, a contemporary poet I'm writing a book about now, believes poetry can, just maybe, help rebuild society, through its appeal to the soul.
For me, both poetry and religion are most interesting as social phenomena. Texts matter, sacred and profane. In my classroom we seek close encounters with texts, hoping to sense their strangeness and particularity; in seeing and feeling what is different about them, we gain critical distance from our own positions, too. And contexts matter. What is assumed? Who is left out? How are texts and traditions made accessible? Facebook, film and old magazines, memoirs, rock songs and manifestoes all have a place in my classroom. Through them we probe how humans use language to make and break authority, connect and reject, survive, and make meaning—sometimes even meaning that can be shared.
Brad Prager, The Deerhunter (2023)
Michael Cimino's The Deer Hunter was met with both critical and commercial success upon its release in 1978. However, it was also highly controversial and came to be seen as a powerful statement on the human cost of America's longest war and as a colonialist glorification of anti-Asian violence. Brad Prager's study of the film considers its significance as a war movie and contextualizes its critical reception. Drawing on an archive of contemporaneous materials, as well as an in-depth analysis of the film's lighting, mise-en-scène, multiple cameras and shifting depths of field, Prager examines how the film simultaneously presents itself as a work of cinematic realism, while problematically blurring the lines between fact and fiction. Learn more at the publisher's website.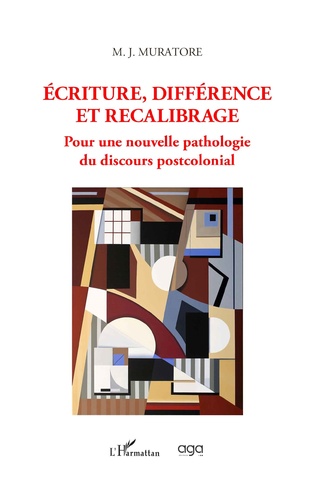 M.J. Muratore, Écriture, différence et recalibrage: Pour une nouvelle pathologie du discours postcolonial (2023)
Engaging with the works of, among others, Joseph Zobel, Ferdinand Oyono, and Sembène Ousmane, Dr. Muratore's wide-ranging study discerns that "the struggle for metaphysical and linguistic liberation is eloquently metaphorized and filled with regenerative signifiers," even if these are often "tainted by the past." Ultimately, "from the vestiges of yesteryear's immobility" there "emerges a counter-discourse: a new and irrevocable poetics of postcolonial triumph." Learn more at the publisher's website.