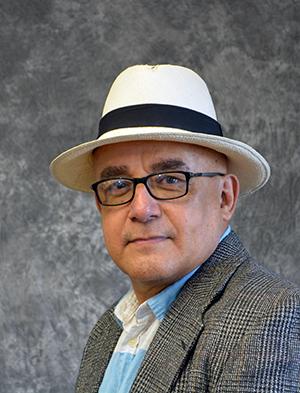 Associate Professor of Spanish
130 Arts & Science Building
573-884-5539
Bio
Associate Professor of Latin American literature at the School of Languages, Literatures and Cultures in the University of Missouri-Columbia, holds a PhD in Latin American Literature and Cultural Studies from the University of Pittsburgh, an MFA in Creative Writing from The University of Texas at El Paso, and completed a program of English as Second Language at Georgetown University. He is a poet, storyteller, novelist, screenwriter and essayist.
His published books of poetry include: Aladrarivo (1975), Juegos prohibidos (1982) and Las maltratadas palabras (1990), and has released one short story collection, Misterios gozosos (1994), besides the novel Vuelo de cuervos (1997), which was republished in 2017 by Penguin Random House. His work has been included in anthologies such as Flor y Canto (Nicaraguan poetry), ed. Ernesto Cardenal (2006); El siglo de la poesía en Nicaragua – Vol. III, ed. Julio Valle-Castillo (2005); Cuentos Nicaragüenses de ayer y hoy, ed. Max Lacayo et al (2014); Puertos abiertos antología del Cuento Centroamericano ed. Sergio Ramírez (México / Colombia 2015); Nicaragua cuenta, ed. Arquímedes Gonzáles and Karly Gaitán (Zaragoza, 2018); and in Caratula, Revista cultural centroamericana.
As a scholar he has published Barroco descalzo (2003), Discursos transversales. La recepción de Ruben Darío en Nicaragua (2011), and Rubén Darío: un cisne entre gavilanes (2016). His essays and articles have appeared in Revista iberoamericana, Istmo: Revista centroamericana de crítica literaria y cultural, Negritude, Chasqui, La Habana Elegante, Review Literature and Arts of the Americas, and Año diez: revista de poesía (Madrid).
As a screenwriter he wrote the scripts for the documentary films Como los sinsontes de las cañadas (2014) and Sergio Ramírez. La herencia de Cervantes en Centroamérica. (2019), along with the poetic text for the short film Las cabezas de la Hidra (2018), all of them directed by Iván Arguello L.
Dr. Blandón has contributed to the university's service mission through various campus committee positions, developing Writing Intensive courses, giving scholarly presentations at conferences in the US and abroad, and inviting Latin American writers to lecture. He has also helped organize and taken part as a panel member in conferences and symposia which have brought visibility not only to the school but also the university. The most visible service Dr. Blandón has done is bringing Central American Cultural Studies to the department of Romance Languages and Literatures, now merged into the School of Languages, Literatures and Cultures, supporting the university's dedication to multi-disciplinary studies and expanding the recognition around the country and abroad of MU through his publications and lectures.