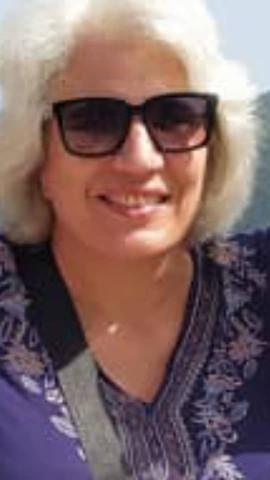 Instructor of Spanish
153 Arts and Science Building
Education
Ph.D. in Spanish Literature, 2022
Master of Arts in Spanish Literature. University of Missouri, 2014
Bachelor´s degree from Universidad de La Habana, 1991
Research
Her Ph.D. dissertation and most of her current research interests focus on the Cuban literary essay tradition: its purging and impoverishment due to the political constraints and ideological abuses suffered by the genre during the first two decades of the Cuban Revolution, and its recovery at the end of the century.
Bio
She is also a published poet under the pen name of Alessandra Molina. She belongs to the Cuban generation of poets that lived the disintegration of the Communist bloc at the end of the last century, and the first big diaspora of people wholly educated in the institutions of the Cuban Revolution. Her intellectual life and her research interests are strongly influenced by the political circumstances of her country and the Cuban diaspora. Some of her books are:
Poesía reunida

. (Rialta, México, 2021)

Algodón del sueño, cuchillo de los zapatos

(Rialta, México: 2017)

Otras maneras de lo sin hueso/Andere Arten, knochenlos zu sein

(Poetry and essay). (Leykam, Austria: 2007)

As de triunfo

(Letras cubanas, Cuba: 2003)
Her poems have also been collected in anthologies of Cuban and Latin American poetry such as:
Only the road/Sólo el camino: Eight decades of Cuban Poetry.

(Margaret Randall, editor and translator) Duke University Press: 2016 

The other tiger. Recent Poetry from Latin America.

(Richard Gwyn, editor) Poetry Wales Press Ltd: 2016

Otra Cuba secreta. Antología de poetas cubanas del XIX y del XX

.

(Milena Rodríguez Gutiérrez, editor) Madrid : Editorial Verbum, 2011

Cuerpo Plural. Antología de la poesía hispanoamericana contemporánea.

(Gustavo Guerrero, editor) Madrid: Editorial Pre-Textos, 2010

Poesia Cubana Contemporânea. Dez poetas.

(Pedro Marqués de Armas, editor) Lisboa: Antígona, 2009 

The whole island: six decades of Cuban poetry. A bilingual anthology

(Mark Weiss, editor) University of California Press, 2009

Island of my hunger: Cuban poetry today.

(Francisco Morán, editor) San Francisco: City Lights, 2007

Las palabras son islas. Panorama de la poesía cubana (S.XX

) (Ed. Jorge Luis Arcos.) Letras Cubanas: 2007.

El decir y el vértigo. Panorama de la poesía hispanoamericana

, 1965-1979. (

Ed. León Plascencia Ñol.) Ciudad de México: Filodecaballos Editores: 2005.

Los nuevos caníbales.

Antología de la más reciente poesía del Caribe hispánico. (

Ed. Alex Pausides.) Santo Domingo: 2003.
Teaching
Spanish 1200 Elementary Spanish One

Spanish 1100 Elementary Spanish Two

Spanish 2100 Elementary Spanish Three

Spanish 3150 Advanced Spanish Conversation