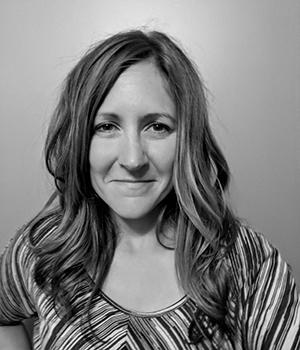 Interim Chair of the School of Languages, Literatures, and Cultures; Associate Professor of French; Affiliate Faculty of Women's & Gender Studies & Film Studies
138 Arts and Science Building
Education
Ph.D. and M.A., University of Michigan
B.A., University of Wisconsin
Research
Feminism & Gender Studies; Cyborg & Thing Theory; Digital Humanities; Mediterranean Studies; Medieval Studies
Bio
Megan Moore is interested in questions of identity, citizenship, & gender in areas ranging from machines, cyborgs and the post-human; women's subjectivities and the Internet; to diasporic power structures in the medieval Mediterranean.  In her research, Dr. Moore seeks to understand how subjectivities are produced and represented, as well as how people negotiate the play between individual and group identities.  These questions guide her thinking and teaching about digital citizenships, the cyborg, and the human from the medieval to the postmodern, about the relationship between behavior rules and communities, and, above all, about gender and power.
Prof. Moore's latest monograph, The Erotics of Grief: Death, Desire, and Power in Medieval Culture (forthcoming from Cornell University Press), explores why love and death are entwined in Mediterranean courtly culture. Building off an initial book chapter, ("Chrétien's Romance of Grief: Widows and their Erotic Bodies in Yvain," in Masculinities and Femininities in the Middle Ages, ed. Fred Kiefer), this book-length study explores the relations between affect, gender, and the production of power in Old French, Middle English, Hellenic, and Byzantine romance, chansons de geste, and travel narratives.  Her first book, Exchanges in Exoticism:  Cross-Cultural Marriage and the Making of the Mediterranean in Old French Romance (U of Toronto Press, 2014) explores how women's work on the edges of empire facilitated and economic and ideological exchange throughout the medieval Mediterranean, and focuses specifically on Byzantium and western Europe. Prof. Moore has published on cross-cultural marriage as well as on feminist pedagogy and on emotions in Byzantine literature.  An edited volume, Gender in the Premodern Mediterranean (Arizona State University, 2019) appeared recently, and she has a forthcoming chapter on medieval affect in the second edition of The Cambridge Companion to Medieval Romance.
In her teaching, Prof. Moore explores questions of identity with her students, and she encourages them to develop the critical visual, thinking, and writing skills crucial to unpacking the ways power is constructed around us.  She teaches undergraduate and graduate courses such as French Feminisms in the Age of #metoo; Women's voices in French literature; Zombies, Invasions, and Immigration in film; the Mediterranean & Migration; Medieval Mediterranean literature; Gender & the Culinary Cultures of France; and Studies in Medieval Romance.  She has recently directed a Mediterranean studies dissertation exploring how Franco-Arab translation and cross-cultural exchange impacted late 19th- and early 20th-century education in Cairo, and welcomes students interested in Mediterranean and Postcolonial studies, gender studies, cyborg and Thing studies, and medieval studies.
Dr. Moore is director of Medieval and Renaissance Studies on campus and she administers the MU-system consortium membership to the Newberry Library's Center for Renaissance Studies – she welcomes students and faculty interested in taking advantage of these memberships to be in touch.
Selected Publications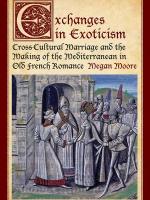 Book
Exchanges in Exoticism: Cross-Cultural Marriage and the Making of the Mediterranean in Old French Romance
Reviewed in: Speculum 90.4 (2015):1152-53; Modern Language Review 110.2 (2015): 540-541; French Studies 69.3 (2015): 376; Medium Aevum 84.2 (2015): 347-48; Medieval Feminist Forum 50.1 (2014): 166-68; The Medieval Review 14.10.17; University of Toronto Quarterly 85.3 (2016): 531-32l; Medioevo Greco 16 (2016): 372-76.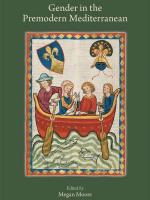 Book
Gender in the Premodern Mediterranean
Articles & Book Chapters
"Gender in the Premodern Mediterranean" in Gender in the Premodern Mediterranean, edited by Megan Moore.  Tempe:  Arizona State University Press, 2019.  1-24.
"The Affective Community of Romance: Love, Privilege, and the Erotics of Death in the Mediterranean" in Reading the Late Byzantine Romances, edited by Ingela Nilsson and Adam Goldwyn. Cambridge:  Cambridge University Press, 2018.  299-320.
"Romancing Death:  The Erotics of Grief in the Old French Philomena," Literature Compass 13.6 (2016): 400-411.
"Using Feminist Pedagogy to Explore Connectivity in the Medieval Mediterranean," in Teaching Cross-Cultural Encounters, edited by Lynn Shutters and Karina Akbar.  New York:  Palgrave, 2014. 37-52.
"Hellenism, Islam, and Exoticism in French Medieval Romance," Journal of Modern Hellenism 28 (2011):  47-74.
​​​​​​​ "Chrétien's Romances of Grief:  Widows and their Erotic Bodies in Yvain," in Masculinities and Femininities in the Middle Ages, ed. Fred Kiefer.  Turnhout: Brepols, 2010. 101-16.
"The Twenty-First Century Research Center for Sixteenth Century Studies," The Sixteenth Century Journal XI.1 (2009):  198.
"Boundaries and Byzantines in the Old French Floire et Blancheflor," Dalhousie French Studies 79 (Summer 2007):  3-20.