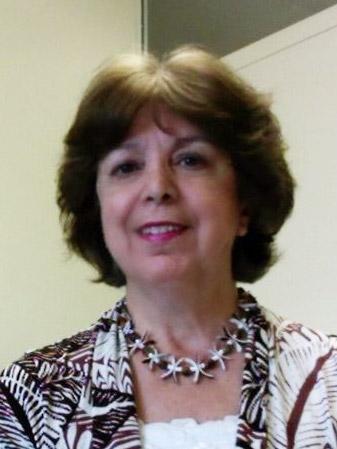 University of Missouri Curators' Distinguished Professor, Professor of French and Comparative Literature, Director of Graduate Studies in French
125 Arts & Science Building
573-882-5050
Education
Ph.D., University of California - Davis
Bio
M. J. Muratore, University of Missouri Curators' Distinguished Professor, Professor of French and Comparative Literature, Director of Graduate Studies in French, former Catherine Paine Middlebush Professor of the Humanities (2010-2015)  and former Catherine Paine Middlebush Professor of Romance Languages (2002-2005), is a specialist in seventeenth-century French literature and contemporary critical theory, with co-extensive research and teaching interests in: 20th and 21st-century world and comparative literary-cultural studies; narratology and poetics; post-colonial writers (of French, Spanish and Portuguese expression); representations of exile, alienation, marginalization and otherness in post-World War II narrative; madness and discourse; non-canonical texts; cross-cultural translation and adaptation; the process and the art of scholarly research and publication; strategies and outcomes of professional development; and the evolution of the American Academy of higher learning (specifically, the ever-changing place, role and impact of the research university in the twenty-first century).
A sampling of specialized course offerings at both the undergraduate and graduate levels include: Afro-Romance Writers: The Foundational Texts; Poétique de l'exil; Fictions fatales; Re-lectures néo-classiques; Discours de la folie; Expirer au féminin; Americans in Paris; Narratives of History and The Art of Extrapolation; Reading the Diaspora: Texts and Contexts; Francophone Literature: From Colonialism to Postcolonialism and Beyond; Practicum in Professional Writing – among others.
Named University of Missouri Curators' Distinguished Professor as of 2015 (renewed 2020), formerly Chair of the Department of Romance Languages and Literatures (1995-2002), Associate Chair and Director of Graduate Studies (2014-2017 and 2018-2020), Catherine Paine Middlebush Chair of Romance Languages (2002-2005), and Catherine Paine Middlebush Chair of the Humanities (2010-2015), Dr. Muratore served as the co-founding Director of the Afro-Romance Institute and of the Afro-Romance Studies Monograph Series (University of Missouri Press, 2000-2008). So, too, she co-authored two funded NEH Summer Institute/Seminar Grants for University Faculty. During her tenure at MU, she has assumed a broad-spanning array of notable roles, which include, among the many: Chair of the University Committee on Tenure and Promotion, Chair of the Arts and Sciences Committee on Faculty Awards, Member of the Chancellor's Advisory Panel, and President of the Graduate Faculty Senate.
In 1991, the inaugural year of what has become a community-wide celebration of teaching, Dr. Muratore was named a Kemper Fellow by the University of Missouri, in recognition of "a noteworthy and compelling record of distinguished accomplishments in teaching."
Dr. Muratore's scholarly publications include a wide range of "essays" focused principally on French, European and post-colonial works of the Black Atlantic and beyond. Writers explored include, but are not limited to: Tristan L'Hermite, Mme de Lafayette, La Fontaine, Corneille, Racine, Molière, Guillerargues, Perrault, Scarron, Cyrano de Bergerac, Bernardin de St. Pierre, Balzac, Camus, Genet, Calvino, Machado de Assis, Wright, Wiesel, Sábato, Langevin, Pineau, Naipaul, Zongo, Madani and Djebar. Contributions have appeared in, among others, Romance Notes, Francofonia, Neohelicon, Studi Francesi, Romanic Review, Revista Letras, L'Esprit Créateur, Romance Quarterly, Language Quarterly, Biblio 17, Symposium, Cahiers du Dix-Septième, Seventeenth-Century French Studies, Degré Second, Papers on French Seventeenth-Century Literature, Dalhousie French Studies, Mester, Zeitschrift für Französische Sprache und Literatur, Quaderni d'Italianistica, Nottingham French Studies, Studi di Letteratura Francese, Journal of American Culture, Romanische Forschungen, Journal of Caribbean Studies, Continuum, Afro-Hispanic Review, Connections, Journal of Haitian Studies – and in a host of special volumes, thematic collections, specialized compendia, dedicated Festschriften, and encyclopedic anthologies.
Book-length studies include: The Evolution of the Cornelian Heroine (1982); Cornelian Theater: The Metadramatic Dimension (1990); Mimesis and Metatextuality in the Neo-Classical Text (1994) - nominated by the Modern Language Association of America for the Aldo and Jeanne Scaglione Prize in French Studies; Expirer au féminin: Narratives of Female Dissolution in the French Neo-Classical Text (2003); Introduction to French Literature: Medieval Period through the Eighteenth Century (2003); Introduction to French Literature: Nineteenth and Twentieth Centuries (2005); Exiles, Outcasts, Strangers: Icons of Marginalization in Post-World War II Narrative (2011); Molière's Metatextual Maneuvers (2016); Hermeneutics of Textual Madness: Re-readings / Herméneutique de la folie textuelle: re-lectures, Vol I (2016); Hermeneutics of Textual Madness: Re-readings / Herméneutique de la folie textuelle: re-lectures, Vol. II (2016); Koffi Kwahulé, Nema (annotated English translation, 2017); Molière Re-Envisioned. Twenty-First Century Retakes / Renouveau et renouvellement moliéresques. Reprises contemporaines (2018); The Weave of Fragmentation: Discursive Struggle in Novels by Assia Djebar, Sabhia Khemir, Rachida Madani (2019) [Prix d'excellence awarded in 2021 for 2019-2020 publication cycle]; Rachida Madani, L'histoire peut attendre / The Story Can Wait (first and only English translation of Moroccan poet's postmodern novel with introductory essay, 2020); Aux carrefours du labyrinthe. Narration et fragmentation chez Assia Djebar, Sabiha Khemir, Rachida Madani (coll. L'Orizzonte - Paris, Éditions L'Harmattan, 2021); Weapons of Word-Play in Une vie de boy and La rue case-nègres (forthcoming, coll. L'Orizzonte - Paris, Éditions L'Harmattan, 2021-2022); Molière métatextualiste (forthcoming, Paris: Éditions Hermann, 2022-2023).
Beyond the scope of works published, in press or presently under contract, Dr. Muratore is in the early stages of five book-length projects - in various stages of progress:  (1) Of Longing and Lapsus: The Poetics of the Unnamable – Re-Envisioned (a hermeneutically-centered inquiry into the struggle with and against the constraints of language's limited embrace in the works of five post-colonial French women writers: Assia Djebar, Maryse Condé, Rachida Madani, Gisèle Pineau, Calixthe Beyala); (2) Shone the Half-Moon, Never Full: Unwholeness Imaged in Contemporary African-American Narrative (an altered reading via the textual deconstruction and reconstruction of the power of language, and, more specifically, its allusive portrayal of incompletion, fragmentation, and the writerly struggle for integrality); (3) Paroles de l'autre. Toward an Altered Poetics of Difference (an exegetical excursion into the singular artistry of trans-lingual French writers: Samuel Beckett, Julian Green, Elie Wiesel, Eugene Ionesco, Emile Cioran, Milan Kundera, Atiq Rahimi); (4) The Traverse of Cultures: Re-Writing the Other (a theoretical and practical exploration of the means, modes and limits of cross-cultural translation and adaptation); and (5) Aux rets de l'insignifiant.  Pour une nouvelle poétique de l'anodin (a newly-turned examination of the "inconsequential, impertinent or immaterial" in literary discourse).
A frequently invited panelist and reviewer of monographs and books for international university and academic presses and a specialist reader for numerous scholarly periodicals, Dr. Muratore  serves as well on the Editorial Board of nine journals and series (six in Europe): Noria : revue littéraire et artistique (Paris); Studi di letteratura francese (Florence/Paris); Revue européenne de recherches sur la poésie (Paris); Études trans-culturelles, coll. Biblioteca della Ricerca (Fasano/Paris); Études théâtrales, coll. Biblioteca della Ricerca (Fasano/Paris); English Literature and Language Review  (Associate Editor) (Bad Orb, Germany/Ballerup, Denmark) -- (and three in the US): Advances in Literary Study; L'Érudit franco-espagnol; and Online Journal of Distance Learning Administration. Most recently, Dr. Muratore accepted to found and direct a new monographic series devoted to textual studies of the diaspora. The series, Textualités disasporiques, collection fondée et dirigée par M. J. Muratore, is co-published by Librairie L'Harmattan (Paris) and AGA Editrice (Alberobello).
Awards
Professor Muratore has been the recipient of numerous honors, prizes, awards, grants and other significant tokens of recognition during her tenure at the University of Missouri -- apart from the three aforementioned professorial ranks of distinction. Examples include, among many others: the Purple Chalk Award, the Kemper Fellowship, the Excellence in Education Award, and the Honors College Faculty Service Award for Excellence in Mentoring. A 2014 conferee of the Writing Intensive Excellence Award, designed to recognize compelling contributions that foster the mission of  "Writing to Learn" and "Learning to Write" within and across all disciplines, Professor Muratore often engages highly motivated students in an intensive apprenticeship forum, where the complex enterprise of literary translation, text-based "innovation," research, writing, editing and refinement are explored and inculcated. Engagement in such scholarly and creative processes leads, on occasion, to the production and professional publication of significant works.
Selected Publications
Book
The Evolution of the Cornelian Heroine
Book
Cornelian Theater: The Metadramatic Dimension
Book
Mimesis and Metatextuality in the Neo-Classical Text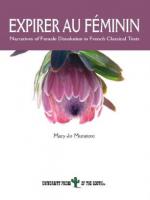 Book
Expirer au féminin: Narratives of Female Dissolution in the French Neo-Classical Text
Book
Introduction to French Literature: Medieval to Eighteenth Century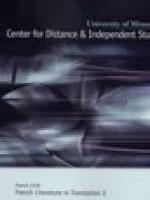 Book
Introduction to French Literature: Nineteenth and Twentieth Centuries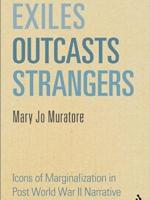 Book
Exiles, Outcasts, Strangers: Icons of Marginalization in Post World War II Narrative
Book
Molière's Metatextual Maneuvers
Book
Hermeneutics of Textual Madness: re-readings - Vol. I
Herméneutique de la folie textuelle: re-lectures - Vol. I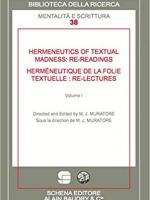 Book
Hermeneutics of Textual Madness: Re-readings- Vol. II
Herméneutique de la folie textuelle: re-lectures - Vol. II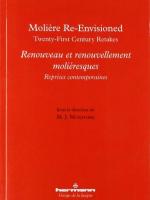 Book
Molière Re-Envisioned.  Twenty-First Century Retakes / Renouveau et renouvellement moliéresques. Reprises contemporaines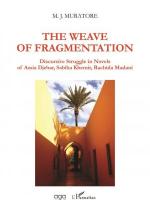 Book
The Weave of Fragmentation.  Discursive Struggle in Novels by Assia Djebar, Sabiha Khemir, Rachida Madani
Prix d'excellence (Awarded in 2021 for 2019-2020 publication cycle)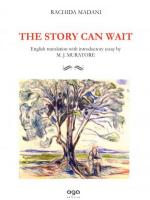 Book
Rachida Madani, The Story Can Wait.  English translation with introductory essay by M. J. Muratore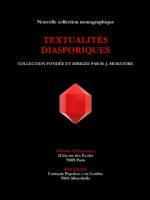 Other
Textualités diasporiques.  Nouvelle collection monographique fondée et dirigée par M. J. Muratore (Librairie L'Harmattan et AGA, co-éditeurs) / New monographic collection directed and edited by M. J. Muratore