Teaching Professor of Spanish, Director of Graduate Studies in Spanish
211D Arts & Science Building
573-882-5571
Education
Ph.D., Universidad Nacional de Educación a Distancia (UNED), Madrid, 2003
D.E.A. "Diploma de Estudios Avanzados" Spanish & Comparative Literature National University for Distance Education (U.N.E.D.) Madrid, 2002.
M.A.   Spanish Language & Literature,Yaoundé I University (Cameroon), 1997
Comparative literature, Literary theory, Latin American novel, Spanish African Literature
Research
African Literature in Spanish
Literature of Equatorial Guinea
Afro-Hispanic Literature
African Francophone Literature
Latin American contemporary novel
Bio
Dr. Joseph-Désiré Otabela specializes in the Latin American novel and Spanish African Literature. He wrote his doctoral dissertation on Mario Vargas Llosa's La fiesta del chivo and Donato Ndongo's Los poderes de latempestad. He has published three books: Literatura emergente en español: Literatura de Guinea Ecuatorial, Universidad de Minnesota, Ediciones del Orto, 2004, Entre estética y compromiso. La obra de Donato Ndongo-Bidyogo, Madrid, U.N.E.D., 2008 and Literatura rebelde desde el exilio. Donato Ndongo-Bidyogo, Universidad de Minnesota, Ediciones del Orto, 2010. He has also published articles and book chapters on Equatorial Guinea and Afro-Hispanic literature in EPOS and Verbum (Spain), Marges and Les archives contemporaines (France), Revista Iberoamericana (Pittsburgh – USA). In Fall 2012 and Spring 2013, he was Visiting Scholar at the University of Ghana. In 2019, he organized an International Conference on Afro-Hispanic Studies at the University of Yaoundé I in Cameroon (see videos). Prior to coming to MU, he taught Latin American Literature, Spanish African Literature, Comparative Literature and Literary Theory at the University of Yaoundé I (Cameroon). He teaches a variety of courses in Spanish language and literature, as well as in Spanish American literature and Spanish African literature at undergraduate and graduate levels.
In 2003, he met Mario Vargas Llosa, a famous Peruvian writer who was awarded the Nobel Prize in literature in 2010 (see the link).
MU professor has unique link to Nobel winner (Columbia Tribune)
https://www.youtube.com/watch?v=YlkWQ6SBmzk (Video)
Teaching
SPAN 4980 / 7980 (undergraduate & graduate) AFRICAN LITERATURE IN SPANISH
SPAN 3430  INTRODUCTION TO HISPANIC LITERATURE II
SPAN 3420  INTRODUCTION TO HISPANIC LITERATURE I
SPAN 3160  ADVANCED SPANISH COMPOSITION
SPAN 3150  ADVANCED SPANISH CONVERSATION
SPAN 2160  INTERMEDIATE SPANISH CONVERSATION & COMPOSITION
Selected Publications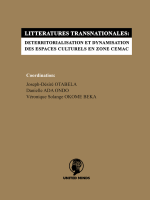 Book
Deterritorialisation et Dynamisation des Espaces Culturels en Zone Cemac, 2022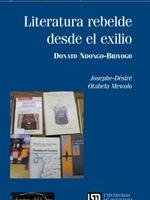 Book
Literatura rebelde desde el exilio. Donato Ndongo-Bidyogo, 2010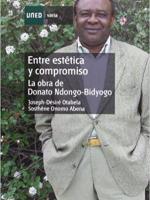 Book
Entre estética y compromiso. La obra de Donato Ndongo-Bidyogo, 2008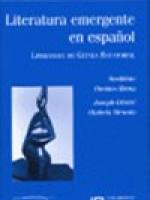 Book
Literatura emergente en español. Literatura de Guinea Ecuatorial, 2004