Digital Global Studies Certificate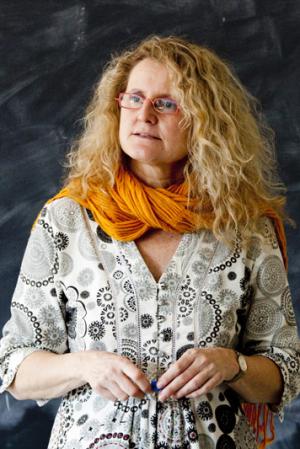 The Digital Global Studies (DGS) Certificate is a 15 credit-hour project-oriented interdisciplinary undergraduate program. The Certificate is designed to prepare students from any discipline for our new global reality, and equip them with the knowledge and skills needed to be successful in today's highly competitive global job market.
While working on the certificate, students will examine the phenomenon of globalization from different viewpoints, most of them interdisciplinary and outside their immediate field of study. Students will gain a better understanding of the nature of the transformational impact of globalization and innovative digital technologies on society and modern life and develop an understanding and appreciation of cultural diversity. The DGS certificate enhances students' scholarship and graduate school applications, strengthens their resumés and engage prospective employers.
The goal of this Certificate program is to develop new courses as well as connect to an array of new courses, networks, and internships that involve the MU campus and the local community, as well as business and communication partners nationwide and abroad. For advising appointments, information about upcoming course offerings, and sample syllabi, please contact FischerM@missouri.edu.
Give all MU students opportunities to add an international/global component to their degree thus allowing them to put their knowledge to work as well as learn about the global community
Connect and cooperate with all MU programs/colleges that have an international component through classes offered, social networking, conferences, guest speakers, etc.
Identify and pursue existing and new study abroad and internship/volunteer work opportunities
Develop interdepartmental connections across the MU campus
Establish connections with universities around the world
Further internationalizing the MU campus
Identify and pursue research collaboration and funding opportunities
Establish MU as a leader in the area of studies and networking on digital and global issues
Connect with non-governmental organizations (NGOs) and corporations that sponsor educational programs or offer educational opportunities
To earn the certificate, fifteen credits of coursework are required:
Two Interdisciplinary Core Seminars (3 cr. each, both honors eligible), of which one can be substituted with an equivalent course in any discipline:
LG_LT_CT 3510W / PEA_ST 3510W / TAM 3010W / 

LG_LT_CT 3510HW / PEA_ST 3510HW (

Fundamentals of Globalization and Digital Technology)

LG_LT_CT 4810 / PEA_ST 4810 / TAM 4810 (Case Studies in an Inter/Multi-cultural World)
Two Elective Courses (3 cr. each) – with a digital and/or global focus.
One course of Experiential Learning (3 cr.) – a "hands-on" learning experience that can be study abroad, service learning, volunteer work or internship (national or international), mission work, etc.
The core courses for the Digital Global Studies certificate at the University of Missouri are designed to educate students in any discipline on contemporary global issues, with a focus on how to evaluate the current political, social, economic, and environmental trends through a critical multi-disciplinary approach. Some of the themes explored in these courses are global political and economic issues, including world poverty; global political and economic disparities; women's rights; human rights; Islam in Europe; global movements; theories of globalization, and so forth.
After they have completed 6 hours of coursework toward the Certificate, students can use the online declaration tool to indicate their intention to earn the certificate. The student then receives an email letting them know that it has been added to their record. It is then their responsibility to review their certificate requirements after they register each semester; the best way to do so is through the degree audit system.
If a student reviews their degree audit and believes there is an error, they are to contact the Certificate's director/advisor for assistance (FischerM@missouri.edu). Common issues include: 
The student has a transfer course (including study abroad) that is not a direct equivalency to an MU course, but that the student believes should count.

The student has taken a topics course or a course they believe should count, but the course is not an approved course for the minor/certificate.

The audit is missing a course that should be included.  (It is possible that a newer audit for the minor/certificate may have an updated list of courses.  You can run an audit for the current term to see if it is accurate.  If so, then just ask that the audit be moved to the newer audit.)
If any requirements remain unfinished, the certificate will not appear on a student's final transcript. For sample syllabi from previous semesters, or a study plan to help chart progress toward the Certificate, please contact the director/advisor who will be happy to provide these materials.